Lionhearts Fitness has partnered up with:

We are now one of Legendborne OCR Racewear and 15% of everything ordered from the Lionhearts Legendborne store will be donated to Lionhearts Fitness!

We are excited to have our Pro/Competitive Team wearing LegendBorne. You can wear it too! Much more will be added to the store soon (Leggings, Bras, Headbands.) Click the LegendBorne icon above.

We did it! Even in this world of whirlwind events, Lionhearts have 3 races under our belt in 2020.
A Virtual Spartan, One Scenic City Mud Run and a Savage Race.
Photos and updates here: 2020 Scenic City TRIAD
Lionhearts Fitness and the Lionhearts Fitness Center have grown tremendously.
Our Fitness Center offers : OCR Training and conditioning, Personal Training, Youth and Adult Programs, Homeschool PE, Seasonal Day Camps, Youth Dance Classes, Homeschool Helps, Chess Club, Community Service and much more.
Our Center Hours are:
OCR Training and conditioning, (all ages 5+) Tues and Thursdays 5pm-7pm
Teen Night Fridays 5pm-7pm Teens and Adult OCR Training with Cerified Elite OCR Coaches Friday 6pm-7pm
School has restarted for all. We have discontinued Homeschool helps for the time being. Homeschool Helps, to aid new homeschool parents in the 2020 crisis: Wed and Thurs 8am-4pm
Homeschool Physical Fitness Wed and Thursdays 2pm-4pm
We are 100% Volunteers and 100% Donation Driven
For the community, provided by the community, to serve the community,
We have many new sponsors, which we hope that you support, by following their social media accounts as well as utilize their services!
Daniel Liszewski did a great job with our friend friend Greg Funderburg of Good Morning Chattanooga and even a better job providing us with amazingly challenging obstacles.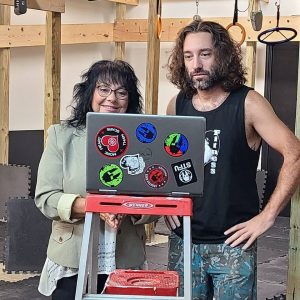 Lionhearts Lionhearts
ROOOOOAR!
Hello Lionhearts of all ages!
How are you doing?
Are you ready?
TUES AND THURS NIGHT CLASSES OPEN 5-7pm.
COVID 19
We are taking every precaution to keep everyone safe. Please , do the same. Make sure you use all the precautions we have been given by authorities. Washing hands, no fevers, washed clothes.
I personally will be working from a distance, yet you know our coaches are exceptional.
There is so much happening with Lionhearts. We have been busy here behind the scenes. We will continue to do so, but we want to focus primarily on providing a place for healthy activity and community for our youth, at this time.
LIONHEARTS IS COMMUNITY SERVICE
We will only provide monthly community service in safe environments.
We have helped with tornado relief and making masks this whole time. We never stopped serving our community. We hope you join us in finding ways to serve, even during social distancing.
Questions? Email is best shell@lionheartsfitness.com
Thank you for making us the Best of the Best place to take your kids!
This is a time for all of our Lionhearts Mission Statement to come ALIVE in our actions.
Mission: To empower our community, to face obstacles, knowing their worth, as well as becoming stronger physically.
For the community, provided by the community, to serve the community.
#LionheartsFitness #lionheartsOCR #LionheartsFitnessCamps #lionheartsfitnessandyouthcenter #LionheartsFitnessCenter #lionsROAR #Lionhearts
#Spartan #spartanwomanstrong #Spartanwoman #spartankids #youthocr #youthfitness #nophonezone #liveoutloud #fitkids #fityouth #spartankidsrace
#communityservice #communitystrong #communitylove #community4thecommunity @ Lionhearts Fitness Center
Current article explaining who we are at Lionhearts Fitness .
Thank you for making us the Best of the Best and then voting to let the world know!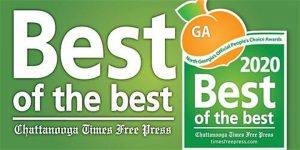 Best of the Best : Place to take your kids and Non Profit!
Donation Opportunities
Empowering Mind Body and Soul

What a great opportunity. Thank you Channel 9. WTVC-TV
How fun is James Howard?? Delightful.
Thank you for your support of Lionhearts Fitness and Youth OCR at Our House studios!!
Rick Zeisig has been interviewing us and giving us "shout outs," on KZ106 and Facebook Live! Thanks Rick for your support!