It has been so hard keeping you updated. Here will be our weekly updated newsletter: LionsRoar
There is so much going on and we are very excited! We try to keep you updated on our social media pages, especially our parents page PAWS on Facebook.
Lionhearts NEEDS your help.
See the scroll down list above "Sponsor a Youth"
We need to help to fund racing, our lease, equipment and we even have a WISHLIST: AMAZON WISHLIST
Camps were spectacular this year!
The STORM II was a huge success.
#Mentors Matter
The visit and seminar presentation of
Rachel Watters, this past Monday, is unmatched at Lionheart's Fitness.
We have been blessed with speaking engagements in the past. We seriously believe that
Rachel contacted me at a time that was very, very hard for me. She wanted to give back to the OCR community and loved seeing what the Lionhearts Fitness Center was doing.
Her desire to serve, help, love, and spread joy, validated everything I want Lionheart's Fitness to be.
Of course the youth and Community see this world champion who has won more races than anyone I know, and I think she has raced in at least 200 races, podium grabbing most.
One touch, one flicker of light, of genuine, strong, intentional, light, empowers our youth and community as a whole, unlike anything I have ever seen.
May we be the light that Rachel was in our day.
Mentors Matter, Friends Matter, Community Matters.
Sponsors are necessary and I want to thank every one of you. Be the light it is so necessary.
We did it! Even in this world of whirlwind events, Lionhearts have 3 races under our belt in 2020.
A Virtual Spartan, One Scenic City Mud Run and a Savage Race.
Photos and updates here: 2020 Scenic City TRIAD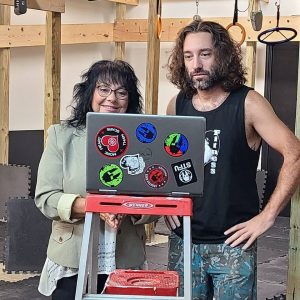 Current article explaining who we are at Lionhearts Fitness .
Thank you for making us the Best of the Best and then voting to let the world know!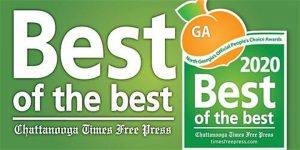 Best of the Best : Place to take your kids and Non Profit!
Donation Opportunities
Empowering Mind Body and Soul
What a great opportunity. Thank you Channel 9. WTVC-TV
How fun is James Howard?? Delightful.
Thank you for your support of Lionhearts Fitness and Youth OCR at Our House studios!!
Rick Zeisig has been interviewing us and giving us "shout outs," on KZ106 and Facebook Live! Thanks Rick for your support!
Lionhearts Fitness and the Lionhearts Fitness Center have grown tremendously.
Our Fitness Center offers : OCR Training and conditioning, Personal Training, Youth and Adult Programs, Homeschool PE, Seasonal Day Camps, Youth Dance Classes, Homeschool Helps, Chess Club, Community Service and much more.
Our Center Hours are:
OCR Training and conditioning, (all ages 5+) Tues and Thursdays 5pm-7pm
Homeschool Physical Fitness Tues and Thursdays 2pm-4pm
Teen Night Fridays 5pm-7pm Teens and Adult OCR Training with Certified Elite OCR Coaches Friday 6pm-7pm
We are 100% Volunteers and 100% Donation Driven
For the community, provided by the community, to serve the community,
We have many new sponsors, which we hope that you support, by following their social media accounts as well as utilize their services!