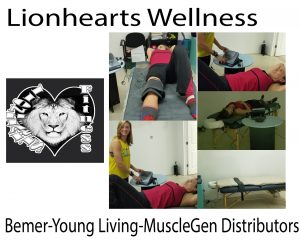 Lionhearts Fitness is a full Wellness community. Physical, Spiritual and Emotional Fitness are all equally important to us.
We are opening up our Wellness Spa and this page will be updated after it is complete.
We currently offer Muscle Therapy, Bemer Treatments, Infared and Massage.
Please read and sign. Watch the Videos too!
Bemer Liability Waiver Wellness Agreement
Here are some videos to research the Bemer PEMF therapy machine.
Watch these first before using
From Bemer Company
https://life.bemergroup.com/product/
https://life.bemergroup.com/science/
Great info and Testimonials
https://wellnessfouryou.com/pemf-therapy-bemer-pro/
https://www.drbrianpetrie.com/pemf